Bait Al Aseel
Get an opportunity to live in a community where tradition blends with modernity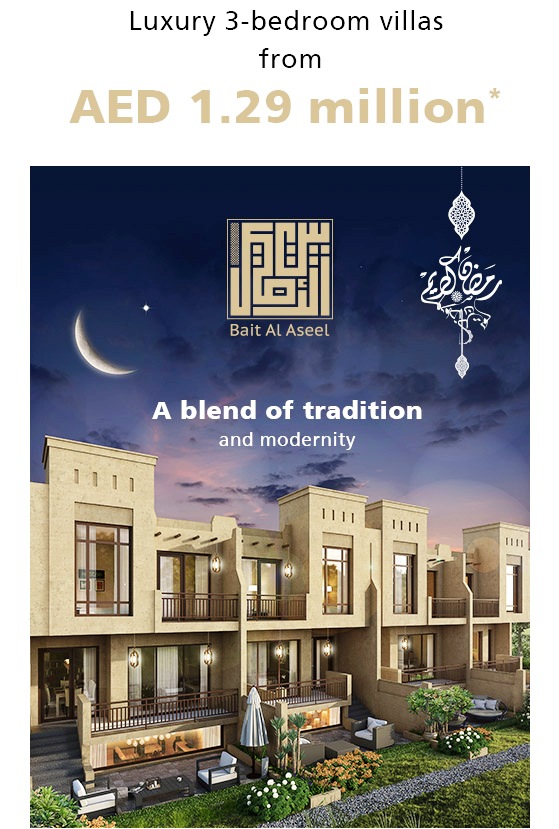 Bait Al Aseel Villas in Akoya Oxygen, the first multi-use lower ground floor 3 bedroom villa  .
Own a 3 bedroom luxury villa for a price starting from AED 1.29 million payable for over 4 years (Anticipated date of completion is 4th quarter 2021).
More Details please register Your Interest 
Enjoy your own private gymnasium and a home theater in a traditional villa situated in an international golf community.
Damac Bait Al Aseel
Create your own space in a 3 bedroom villa from 2,296 to 2,334 sq. ft.
A multi-use lower ground floor ideal for game room, art studio, media room or a gymnasium
Includes living/dining area and closed kitchen
3 balconies with 2 parking spaces and an open-space garden
Located in Victoria Cluster with anticipated completion date of Dec 2020
Akoya Oxygen Bait Al Aseel
contemporary villas dubai
\