Akoya Oxygen
Akoya Oxygen October 2018 Promotion
· Applicable on villas with ACD up to Dec 2019
– 50% DLD Fee waiver
– ZERO Service charges for 10 years
Know More Pls Register Your Interest
Apartments , Plots , Townhouse  And Villas In Dubai land .
AKOYA Oxygen offers a tranquil pace of life amidst the bustling metropolis of Dubai without compromising on greenery and seclusion. Only twenty five minutes from the centre of the city along the Umm Suqeim Expressway, this breathtaking community offers cleaner air, naturally cooler temperatures and a carefully designed master plan and road network system to reduce pollution, with dedicated spaces for bicycles and hybrids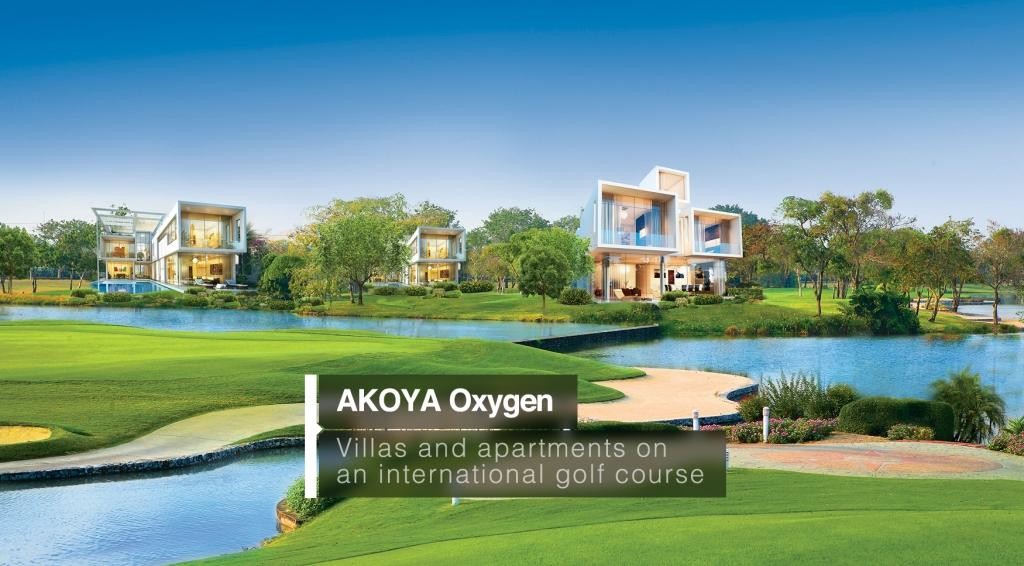 Plots In AKoya Oxygen
Plots in our Akoya Oxygen project wherein you will be able to build your own customized villa .
More About Plot visit Akoya Oxygen Plots
Golf Facing Studios Aparments In Akoya Oxygen
More About Apartments visit Akoya Golfotel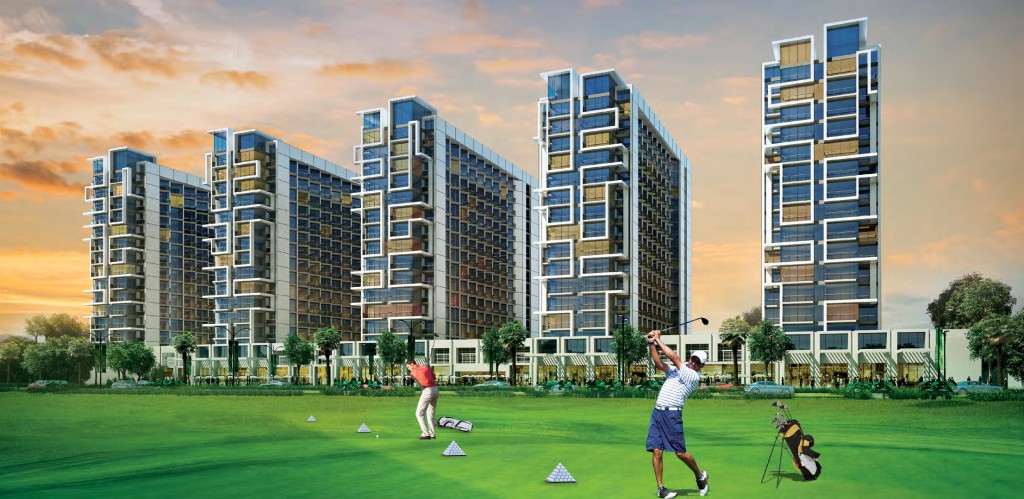 More Details about the Project Pls Register Your Interest.


DUBAI WAS INTRODUCED TO A NEW,LUXURIOUS COMMUNITY. SOMETHING REFRESHING,SOMETHING SENSATIONAL, SOMETHING GROUNDBREAKING.
A NEW STORY IS TOLD…

THE FIRST GREEN LUXURY RESIDENTIAL ADDRESS IN DUBAI.
AN EAGERLY AWAITED NEW LIFESTYLE CONCEPT THAT EVOKED CURIOSITY. EXPECTATION FILLED THE AIR.
A NEW STORY WAS WAITING TO BE TOLD.

Luxury and greenery embrace you with open arms at AKOYA Oxygen. This breathtaking community will be home GREEN LUXURY to some of the most unseen marvels inspired by nature. Cleaner air, naturally RESIDENTIAL cooler temperatures, eco-friendly interior features, landscape irrigation systems and ADDRESS IN DUBAI solar powered communities are just few of the many secrets.
Damac Akoya Oxygen
EVERYTHING YOU EXPECT ,LIKE NEVER BEFORE OVER 55 MILLION SQUARE FEET OF LUSH EXPANSE. AN IMPRESSIVE 18-HOLE
CHAMPIONSHIP GOLF COURSE. A LUXURY SPA INSPIRED BY THE TRANQUILITY OF THE DESERT. A SELECTION OF OPULENT HOMES SET WITHIN ENDLESS GREEN. LUXURIOUS FIVE-STAR HOTEL THAT WILL RAISE THE STANDARDS OF HOSPITALITY. LIFESTYLES THAT WILL REKINDLE A FONDNESS FOR NATURE. EVERY IMPRINT OF GREEN LUXURY WILL HAVE ITS RIGHTFUL PLACE AT AKOYA OXYGEN.
NATURE AND AKOYA Oxygen is a residential community with a difference. It's a masterpiece that isn't just architecturally accomplished. In LUXURY IN fact, with a wide variety of trees across 1 million square metres, it's a way of life HARMONY in perfect harmony with natural beauty that is both endearing and sustainable.
LUXURY HOMES
Enclosed somewhere within the acres of sun-kissed grass and rich flora are luxury homes, built to perfection. Picturesque CRADLED IN surroundings and tranquil environs remain standard accessories.
Own your DREAM Villa in Akoya Oxygen and enjoy living in a splendid community with world class amenities, celebrating the beauty of the Arabian Culture.
The Heritage Collection includes:
1. Hajar Villas
3 Bedroom Villa for a price starting at AED 1.137 million
4 Bedroom Villa starts at AED 1.215 million
* Payable over four (4) years
2. Sahara Villas
3 Bedroom Villa for a price starting at AED 2.246 million
4 Bedroom Villa start at AED 1.666 million
*Payable over four (4) years
3. Aknan Villas
3 Bedroom Villa starts at AED 1.100 million
*Payable over three (3) years
4. Bait Al Aseel
3 Bedroom villa price starts at AED 1.29 million,
*Payable over three (3) years
I AM BEAUTIFUL BY NATURE
FOLLOW ME
THE SENSES AWAKEN, EVER SO TENDERLY. THE CLOUDS IN THE SKY HAVE A STORY TO TELL.
THERE'S MUSIC IN MY HEART, WAITING TO BE EXPRESSED. I LOVE THE FEELING OF BEING
HOME. IT'S IN THE THOUGHTFULLY DESIGNED SPACES. IT'S IN THE SUN-KISSED MORNING
DEW. IT'S IN THE CHIRPING OF THE BIRDS. DON'T WASTE ANOTHER MOMENT. FOLLOW ME.
LOCATION MAP
Mall of theWorld
SHEIKH ZAYED ROAD
Mall of theEmirates
UMM SUQE IM ROAD
Kings School
Mohammed Bin Rashid City
Al Barari
MIRACLE GARDEN
SHEIKH MOHAMMED BIN ZAYED ROAD
Universal Arabian Ranches
Studios Golf Community
(Planned)
THE LUXURY Just a short drive from the centre of the TRUMP Stretching the limits of design, Trump World Golf Club, Dubai will tick every box of today's avid golfer with a state-of-WORLD GOLF the-art clubhouse, world-class restaurant and pro-shop. At the Trump World Golf CLUB DUBAIClub, Dubai, love for the game will abound, far beyond the fairway. Every DESIGNED FOR level of skill will be honoured. Every FUTURE LEGENDS sense of occasion will be celebrated.
DESIGNED BY

Sporting legend, Tiger Woods, brings his proven design expertise to breathe life into the stunning Trump World Golf
TIGER WOODS Club, Dubai, at the heart of Oxygen. With projects already in the US and Mexico, he A GOLFING ICON has continued to build upon his already strong reputation of challenging players of all abilities.
BRINGING During his incredible career, Tiger hasplayed on some of the world's greatest courses – and plans to bring elements from GLOBAL some of the finest golfing destinations to Dubai. From the classic Scottish links
ELEMENTS courses, to the famous parkland courses in America and the sandbelt courses of
TO OXYGEN Australia, the 18-hole Championship course promises to present a distinct and memorable golfing experience.
LUXURY SPA

Drawing inspiration from an ancient life system, the Ayurvedic Centre is a sanctuary to restore mind, body and
A TOUCH OF AYURVEDA soul. Pure, traditional and gleaned from ancient texts, the expertly trained team
of practitioners will enthuse you with a range of wellness therapies, yoga programmes, herbal treatments, diet
control and exercise.
YOGA ENCLAVE
For those pursuing a state of complete inner peace, the yoga enclave is the perfect retreat. It will feature the first- THE ART OF RESTING of-its kind dry and wet yoga ground.
Designed like a lotus flower and inspired by natural elements, the yoga ground is an innovative mode of meditation. Settle down on the green or step into the pool for a yoga experience like never before.
The Roots Akoya Oxygen
The
Clusters available for sale would be –
JUNIPER

PRIMROSE

ASTER

COURSETIA
| | | |
| --- | --- | --- |
| | | |
| | | Living/Dining+Kitchen+Maid+5Bedrooms |
| | | Living/Dining+Kitchen+Maid+3Bedrooms |
| | | Living/Dining+Kitchen+Maid+3Bedrooms |
| | | Living/Dining+Kitchen+Maid+3Bedrooms |
| | | Living/Dining+Kitchen+Maid+4Bedrooms |
| | | |
| --- | --- | --- |
| | | |
| | | Living/Dining+Kitchen+Maid+5Bedrooms |
| | | Living/Dining+Kitchen+Maid+6Bedrooms |
| | | Living/Dining+Kitchen+Maid+6Bedrooms |
Construction Status
Anticipated

Completion

Dates
Acuna – Q4 2018
Centaury – Q1 2019
Janusia – Q1 2019
Aster – Q3 2018
Claret – Q4 2018
Coursetia – Q3 2018
Juniper – Q4 2018
Primrose – Q4 2018
Trixis – Q2 2019
Amazonia – Q3 2018
Pacifica – Q1 2019
Sanctnary – Q3 2019
Mulberry –Q3 2019