Damac Aykon City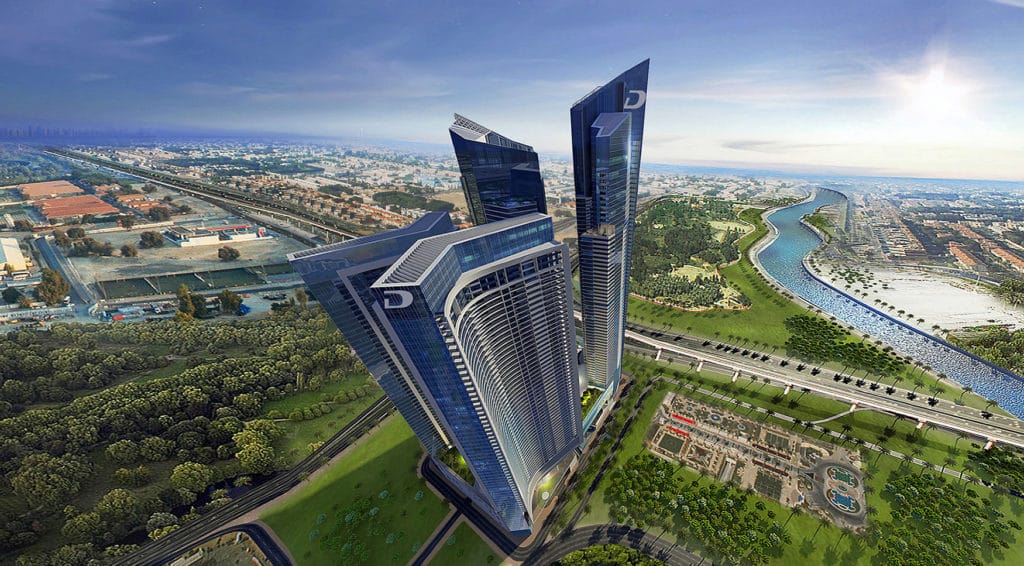 AYKON City is a unique concept, an entire city set within the magnificent metropolis of Dubai. Located in the Golden Quadrant on Sheikh Zayed Road, the development will be a new architectural icon on the majestic city skyline.
More Details about the Project Pls Register Your Interest.

2 edroom apt from AED 1.3M payable over 6 years
The Residences Aykon City Dubai
Grand Launch Soon
Exclusive event of Aykon City
Don't Miss The First Project Launch On Dubai Canal!
Know More Pls Register Your Interest
Aykon City Dubai
Information you should know about AYKON CITY:
–          The anticipated completion date October 2021
–          The building configuration varies depending on the tower so for details, please refer to one of our Property Consultants
–          The building has Studios, 1 Bedrooms, 2 Bedrooms and 3 Bedrooms
–          Flexible payment plan with the down payment of 24% on booking then 10% on 120 days and 10% on 360 days and rest linked to construction progress
–          Fully furnished apartments with services such as cleaning, laundry, etc..
–          Six towers over 3 stages as listed below:
Stage 1
o   TOWER A AYKON Hotel & Serviced Residences
o   TOWER B Hotel Apartments by DAMAC Maison Hotels & Resorts
o   TOWER C The Residences
o   TOWER D The Office Tower
Stage 2
o   TOWERS E and F to be unveiled
–          AYKON Dare is set to be Dubai's newest tourist attraction and another first for the region. An incredible al fresco climb along the roofline leads to the upper level, and the glass-floored viewing box, for the ultimate experience of the city's most distinguished neighbourhood. Enjoy nothing but thin air between you and the city – 285 metres
Aykon Tower Floor Plan
                     AYKON CITY TOWER – A

BUILDING NAME

AYKON CITY TOWER – A

CONFIGURATION

2B+G+10P+1A+ 59 Floors HOTEL APARTMENT +

8 Floors Hotel + Sky Lounge + Skywalk

BUILDING TYPE

HOTEL APARTMENT- Managed by AYKON Hotels and Resorts,

The most premium new brand of Hospitality from DAMAC

PARKING

1 parking per unit

UNIT TYPES

STD/1BR/2BR/3BR
APPROXIMATE AREA

AYKON CITY  Tower A

Type

Min AREA Sqft

Max AREA Sqft

STD

384

534

2 BR

981

1070

3 BR

1380

1492

1 BR

687

839
AYKON CITY TOWER – B

BUILDING NAME

AYKON CITY TOWER – B

CONFIGURATION

2B+G+10P+1A+ 51 Floors Hotel Apartments + Roof

BUILDING TYPE

HOTEL APARTMENT – Managed by DAMAC MAISON

PARKING

1 parking per unit

UNIT TYPES

STD/1BR/2BR/3BR
APPROXIMATE AREA

AYKON CITY Tower B

Type

MIN AREA Sqft

MAX AREA Sqft

STD

337

443

2 BR

990

1445

3 BR

1526

1645

1 BR

617

793
Aykon City Features & Specifications for Unit(s)
Unit Features:
 Kitchen cabinets and countertops with refrigerator, washing machine with dryer option,
hob, oven.
 Balconies as per unit plan
 Wardrobes in bedrooms
 Fully tiled bathrooms, en-suites and guest toilets, wherever applicable
 Shower or bath tub with handle and shower in each bathroom.
 Electrical shaver point with mirror in master bathroom
 Vanity Units and mirrors
 Centrally air conditioned
 Double glazed windows
 Cable Television or equivalent and telephone connection points.
 Provision for High speed internet access
 Ceramic Tiling
Unit Furniture:
 Double bed with mattress in Studio & 1 Bedroom apartments
 1 double bed in the Master bedroom & 2 single beds with mattresses in the other
bedroom(s) of the 2 & 3 Bedroom apartments
 Clean sheets, pillows and bed covers in appropriate portions
 Curtains
 Bedside table with drawer
The following furniture in each living room and studio:
 Break Fast table in studios apartments.
 Dining table with chairs in 1, 2 and 3 bedroom apartments only.
 Settee or arm chair
 Couch in 1,2 & 3 bed room apartments
 Coffee table
 Television
 Glass and table ware
 Cooking utensils
* Unless stated above, all accessories like Wall paper, Chandeliers, Furniture, Electronics,
White Goods, Curtains, decorative wall elements, wall mirrors, walk in closets, mirror
television etc. displayed in the show apartment are not part of the Standard Unit and exhibited
for illustration purposes only.
Schedule 6
Unit Services
 Full apartment cleanup – thrice a week
 Replacement of bed linen and towels – twice a week
 Daily supply of basic toiletries and towel change
 Bouquet of television channels
 Pest Control in the unit.
 Maintenance and repair of furnishings, fixtures and equipment (but not refurbishment or
replacement thereof)