Akoya Biela Villas
Launch in  April 2017
Biela Villas a special release on the newest addition of villas in Akoya Oxygen, the Biela Villas, which is a collection of 3 and 4 bedroom villas with starting prices from AED 999,999 payable over 5 years.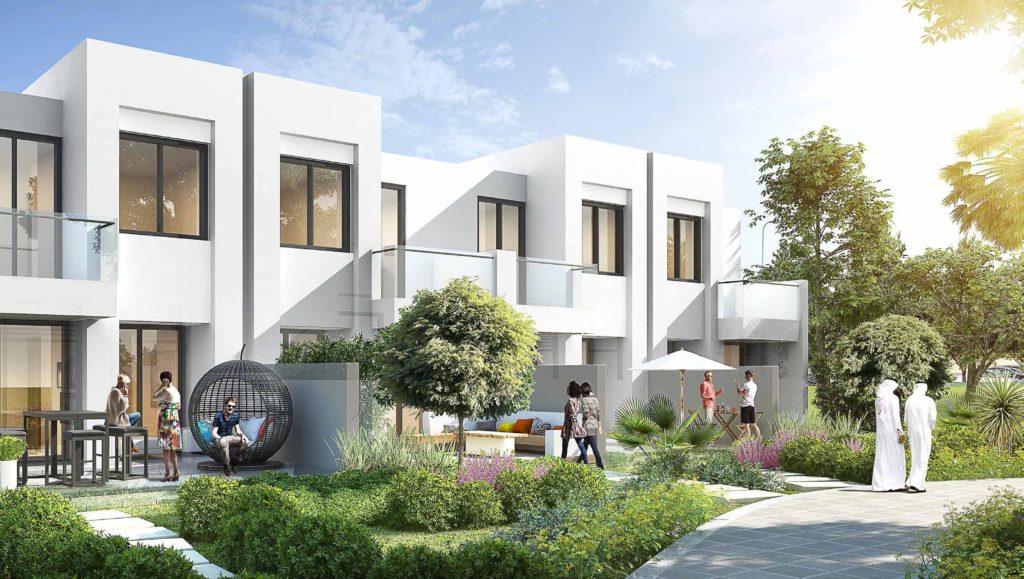 Introducing Biela – a collection of minimalist villas at the heart of AKOYA Oxygen, one of Dubai's most
prestigious golf communities.
Available in three or four bedroom arrangements, these white homes exude simplicity, offering you a blank canvas that you can design and decorate to your liking
Akoya Oxygen Biela Villas
White is the colour of fresh beginnings
Have the perfect start to your marriage with these incredible villas, offering you an ideal space for your little family. Along with the master bedroom, the second room can be converted into a nursery and the third can be kept as a guest room.
Bash in the serenity of your own private garden and breathe nature's freshness every day.
White is the colour of perfection
These four bedroom homes provide ample space for each family member. Living areas encourage interaction between family members, while the rooms provide a peaceful and private space for creativity and relaxation.
Akoya White Villas
Damac Biela Villas Type
Villa Type/Areas:
| | | | | | | |
| --- | --- | --- | --- | --- | --- | --- |
| Type             | Bedroom Type  | Ground Floor | First     Floor | Balcony/Terrace | Covered Garage | Total Area     |
| RR-EE | 3 | 465 | 622 | 447 | 192 | 1,732 |
| RR-EM | 3 | 465 | 622 | 447 | 192 | 1,732 |
| RR-M | 3 | 470 | 614 | 422 | 192 | 1,703 |
| R4A-EE | 4 | 470 | 592 | 518 | 241 | 1,821 |
| R4A-EM | 4 | 470 | 592 | 518 | 241 | 1,821 |
| R4A-M | 4 | 460 | 583 | 506 | 234 | 1,783 |
أكويا الأبيض فلل
 فلل للبيع في دبي بالتقسيط